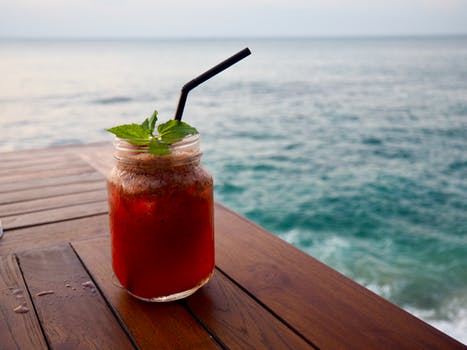 It's that time of year again when holidays are on the agenda but normal routine habits of brushing and interdental cleaning are sometimes forgotten!
Don't Let Good Habits Slip ……..
I know when you're on your holidays you want to relax, eat, drink and have fun but don't let your oral hygiene slip.
As a minimum brush your teeth twice a day with a fluoride toothpaste.
Use A Straw For Your Holiday Cocktails Or Fizzy Drinks …..
Try to limit acidic foods and drinks – such as fizzy or carbonated drinks, sports drinks and fruit juices. If you do have these drinks, restrict them to mealtimes.
Have your drink in one go (rather than sipping over a long period of time) and try to rinse with water or fluoride mouthwash straight after.
Use a straw to help the drink go straight to the back of your mouth, avoiding long contact with your teeth.
Chew sugar-free gum after eating. This will help to produce more saliva, which cancels out acids in your mouth.
Wait at least an hour after eating something acidic before brushing your teeth.
 Protect your lips ……
Make sure you protect your lips with a good lip sunscreen.  Just be sure to go for a high SPF and check that the product has both UVB and UVA filters.   Avoid shiny lip balms and lipsticks with no or low SPF when in the sun. They may lead to burning by allowing the sun's rays to reach deeper into the skin. Serious or repeated sun damage can result in lip cancer.
Make Lots Of Memories And Happy Holidays!!!                        
By Katie Smith